A new partnership with Penny Lane Builders
7th June 2023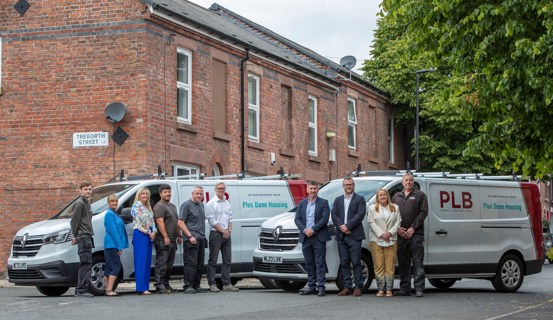 The partnership, valued at up to £167 million, has been agreed for five years with an optional extension of a maximum of 5 further years, subject to agreement. 
A number of services will be delivered as part of the new contract including general repairs, maintenance, empty property and planned replacement works, gas servicing, electrical works and associated compliance services, keeping a focus on delivering a quality and efficient service for customers.  
Penny Lane Builders has worked with us since 2003 and been a Strategic Partner since 2018, with the current agreement due to end in June this year. The organisation secured the new partnership following an open tender process.  
By retaining the partnership, both of our organisations will continue to support job creation and investment in local communities as part of a shared social purpose.  
Chief operating officer Paul Knight said: "This strategic partnership is a key part of us delivering an excellent service for our customers. We know that our repairs, maintenance, and the other services that keep people safe in their homes are amongst the most important for our customers, so working with a trusted partner that can support us with this and deliver to the standard our own teams do is vital.
"I am really pleased to be continuing our working relationship with PLB ,who I know share our values, social purpose and commitment to doing the best for our customers."  
Gerard McEvoy, Managing Director at Penny Lane Builders, said:  "We are proud to be continuing our relationship with Plus Dane, having worked closely for two decades now. We share a commitment to social value and throughout our time working with Plus Dane we have created a significant number of jobs, apprenticeships and other training opportunities for local people, including Plus Dane customers, so this contract win will secure these jobs with a plan to create even more over the next ten years. Alongside this we have been supportive of the wider social value objectives of Plus Dane through the annual winter campaign and through local schools and community organisations.  
"We know how important the services we will be delivering are to customers and we will do all we can, working closely with the Plus Dane team to deliver the best service possible." 
The Strategic Partnership will be reviewed annually. Any extension after 5 years will be considered based on performance and customer satisfaction.