Plus Dane's Development Team are responsible for creating spaces where people can live and prosper. Our guiding principle is to create homes and places that we would be proud to live in. You can download our 2021 Design Guide here for lots more information.
Current and upcoming developments
Here is a snapshot of our recently completed and ongoing schemes, which the Development Team are working hard to deliver to the North West housing market… 
Tanhouse, Runcorn

 
A redevelopment of the former Tanhouse block of bedsits and the old Transporter Pub in Runcorn. 
This development of 16 two bedroom homes was recently completed and ready for customers in July 2021. The new development is a big improvement on the previous out-dated scheme and has really improved the local area. 
Welsh Streets, Liverpool

 
This award-winning regeneration project in the L8 area of Liverpool has been part of our development plan for a long time, and has recently entered into Phase 3 of delivery -with over 70 new homes already delivered and at least another 25 on their way to completion. 
There are a mixture of two and three bedroom homes available, through both Affordable Rent and Shared Ownership. These 19th century Victorian terraces have been sympathetically refurbished from top to bottom, modernising the areas you would expect from a new home but retaining the period features that make them unique and characterful.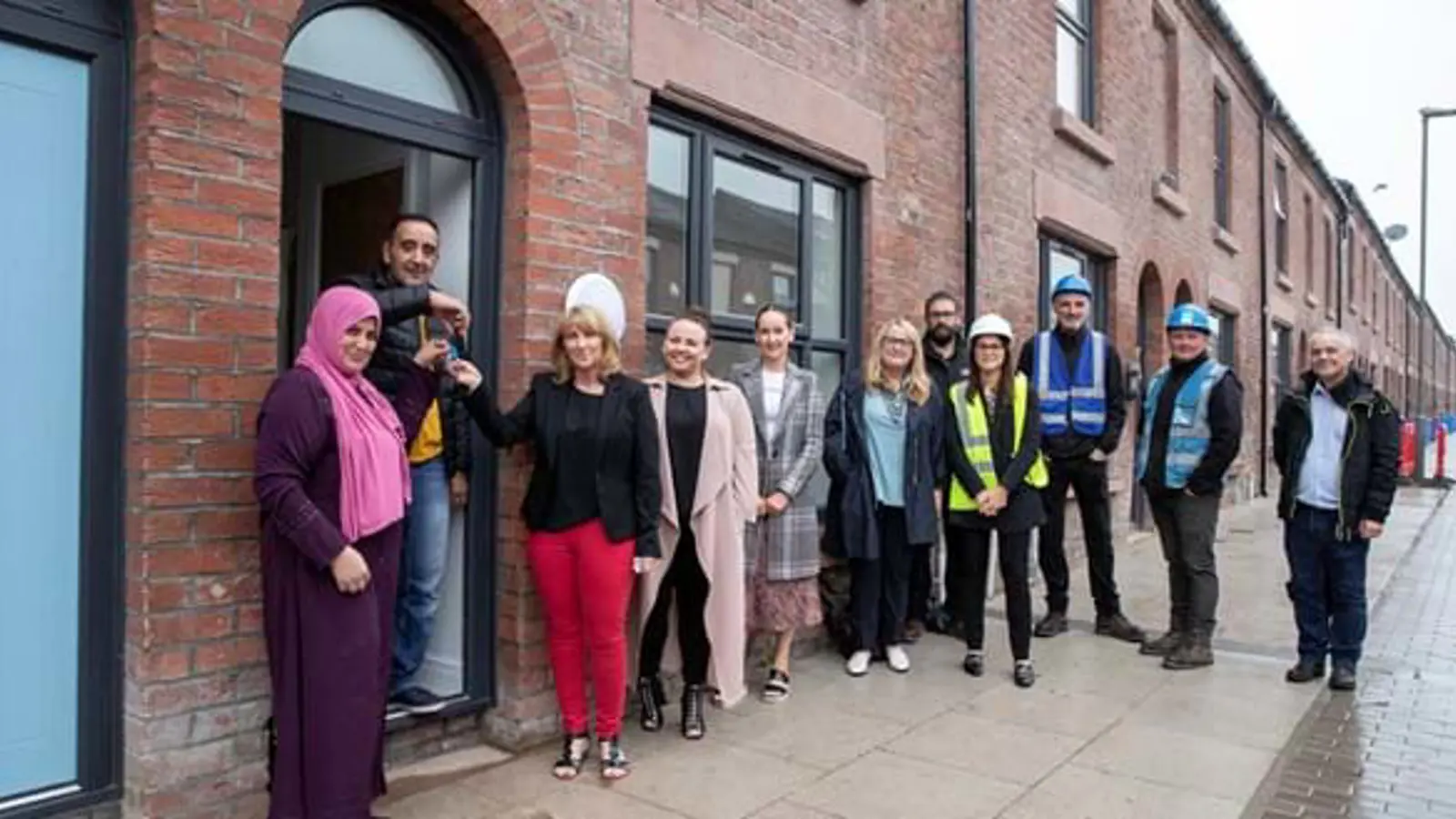 If you're interested in becoming a Plus Dane customer, have a look at our current available homes below: 
Our growth strategy

 
At Plus Dane we want to continue our successful track record of developing affordable homes in our key neighbourhoods. 
Our ambitious growth strategy supports this and we have a healthy pipeline of prospective new developments contributing to our target of 300 new properties completed per year.  
Working with us

 
Plus Dane are full members of the JV North consortium, which together are currently building 3.5 homes every working day, to help with addressing the housing crisis in the UK. 
The current programme is made up of a number of different types of developments, including our own build schemes and others working in partnership with housebuilders to deliver properties as a result of a Section 106 agreement. 
More information on the type of development we're interested in undertaking and the preferred locations can be found in our Site Brief.
New home feedback

 
If you have any feedback about your new home, such as suggestions for changes to the design or additions you would like to see us consider for future developments, please contact us here.
If you have any defect repairs that require attention, these should be reported to us here.