Partnership providing school uniform help
18th October 2023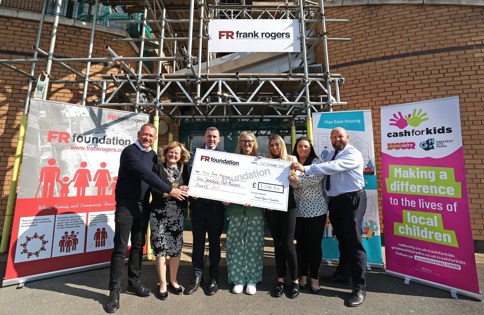 We have worked with our partner Frank Rogers and Radio City's Cash for Kids to help provide more than 130 children with school uniforms for the new school year. 
Liverpool-based building contractor Frank Rogers recently launched its own charitable foundation, and made its first donation, alongside Cash for Kids, to provide a total of nearly £10,000 towards the uniform project. 
Our engagement and partnerships team helped to identify families and distribute essential new uniforms to 131 children from 62 households.  
As a housing association, we are driven by our commitment to providing social value for our customers and across the neighbourhoods we serve – a commitment which is also reflected in the values of our contractors and partners. 
Chief executive Ian Reed said: "We are really grateful to the Frank Rogers Foundation and Cash for Kids for their generous contributions, that made sure we could provide so many families with brand new uniform essentials. The cost of uniforms is a big expense in preparation for the new school year, and we are seeing more and more people struggling with it. This partnership is just one example of our ongoing commitment to supporting families in our communities through the cost of living crisis." 
Frank Rogers' director, Dean Rogers, said: "This donation, in partnership with Plus Dane and Radio City's Cash for Kids, solidifies our Foundation's commitment to community betterment. We recognise the importance of supporting our local families, and we're proud to play a part in making a difference." 
Laura Charlton, charity manager at Radio City Cash for Kids, said: "We want every child to begin the new academic year feeling proud in their new uniforms and ready to learn and play. We can only provide donations like this because of the generosity of our neighbours. We are incredibly grateful to everyone who donated to the Cash for Kids emergency appeal this year, and would like to thank our community for coming together so we can help families who need us most".