Uplift project brightens supported accommodation
14th July 2023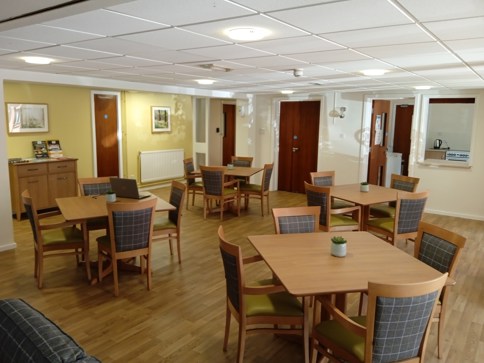 We have invested £500,000 to give our supported accommodation a new lease of life!
The uplift project first began before the pandemic, and work was able to start up again this spring.  
Plus Dane owns and runs a number of sheltered schemes across Merseyside and Cheshire, and we have now completed work in eight residences. 
Improvements included painting and redecorating communal areas, and updating the furniture in scheme lounges. 
Our director of housing, Howard Cover said: "Our schemes were looking a little tired and in need of modernisation, so we are really pleased to have finally had the opportunity to give eight of them a much-needed uplift. Feedback from residents has been really positive too, with more people making use of the communal areas as a result.  
"This has been a really worthwhile investment that has involved a great deal of work and effort from a number of our teams and partner organisations." 
Customers have provided great feedback on the uplift too! 
"Beautiful furniture, excellent quality, it has given us a great lift."
"I'm proud to bring in my friends. I think you have excelled, thank you!" 
"…renews your faith in the fact the landlord really does wish to please its tenants and their promises to us." 
"The refurbishment is fabulous… Complete transformation." 
Thanks to our partner organisations Penny Lane Builders and FRC Group, who worked with us on the project.