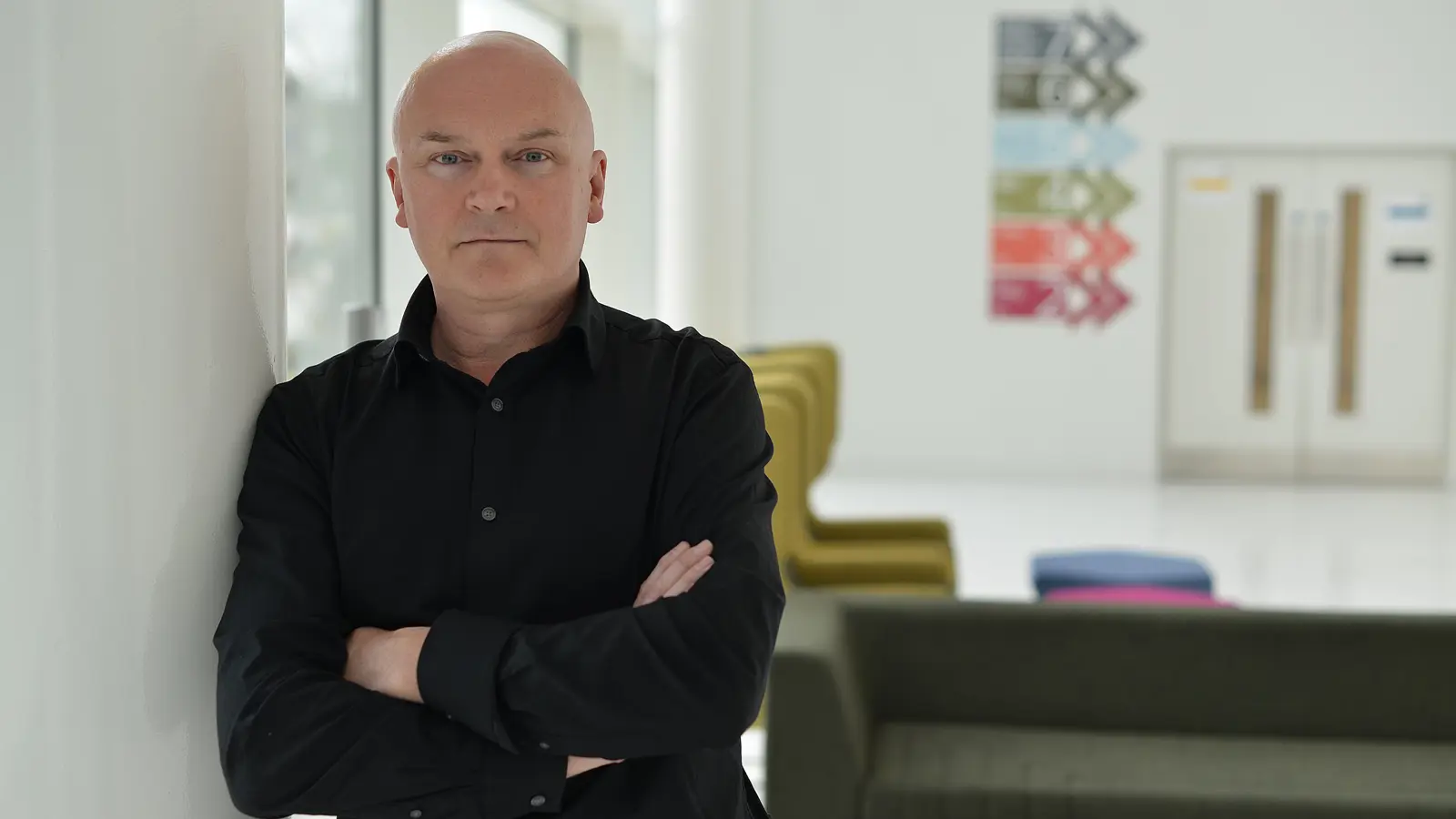 Jon is an entrepreneur and first class communicator, with knowledge and skills spanning digital technology industries, education and public policy. Jon is CDO for the City of Salford, a strategic leadership role informing: city-wide digital transformation, infrastructure development and planning; building networks and relationships with regional and central government; connecting public and private organisations through new models of collaboration; supporting the growth of digital companies across the region; setting policy and strategy for the delivery of an inclusive digital economy vision, leading the agenda for digital skills.
A driven and successful media business professional, Jon Corner is an

 
entrepreneur and first class communicator, with knowledge and skills spanning both the digital creative industries and the education sector.
Jon is CEO at The Landing, Media City UK heading up a groundbreaking technology project and business innovation centre. He has successfully positioned The Landing as the driver of digital collaboration at Media City UK, engaging a wide range of commercial stakeholders and clients including designers of interactive media, engineers, software specialists and tech developers, while at the same time ensuring that The Landing complements and enhances the activities of other Greater Manchester and UK clusters.
Most recently he has helped shape a new education institution at Media City UK – the University Technical College (for 14-19 yr old students) - which opened in Sept 2015. The UTC at Media City UK has a technology footprint unique in the UK and has already attracted key employer partners such as Panasonic, Oracle and Cisco.
In 2009-10 as Director of Media City UK for the University of Salford he
spearheaded the fit-out and technology platform of the University's iconic campus at Media City UK. He was responsible for delivering this unique 103,000sq ft, teaching, research and business hub at Media City UK, and for establishing the commercial partnerships to enhance engagement with industry which now form the heart of its Digital Futures programme.
With a background in Creative Direction and Production Jon has successfully
delivered a multitude of national and international film and rich media projects for such clients as The Home Office, The British Council, Unesco, BBC, CBS and Shanghai World Expo amongst many others. His detailed knowledge and
expertise spans broadcast, post-production, interactive and advertising.
Currently:
Board member: The Royal Liverpool Philharmonic Society
Board member: Liverpool City Region Employment and Skills Board
Board member: Liverpool City Region LEP Innovation Board
Owner – River Motion Group (RiverRich Media LLP)
Director Madeleine's Fund
Alek Holdings
Board Director ACC Group Liverpool
Chair River Motion Group