Our ambition is to tackle social inequality by enabling individuals and communities to thrive.
Our Board is clear about the roles Plus Dane will play in effecting social change and the direction in which we are heading.
For more on our plans for the future read our Corporate Plan here.
Our values
Our values and behaviours were created by our colleagues at the end of 2018 to tell the story of how we all want things to be done across the organisation. Our values and behaviours define the minimum expectations we have of ourselves and each other in our day to day approach to delivering services to our customers and communities. 
There is no order or hierarchy to our values, each is equally as important as the others. This is also true of our behaviours.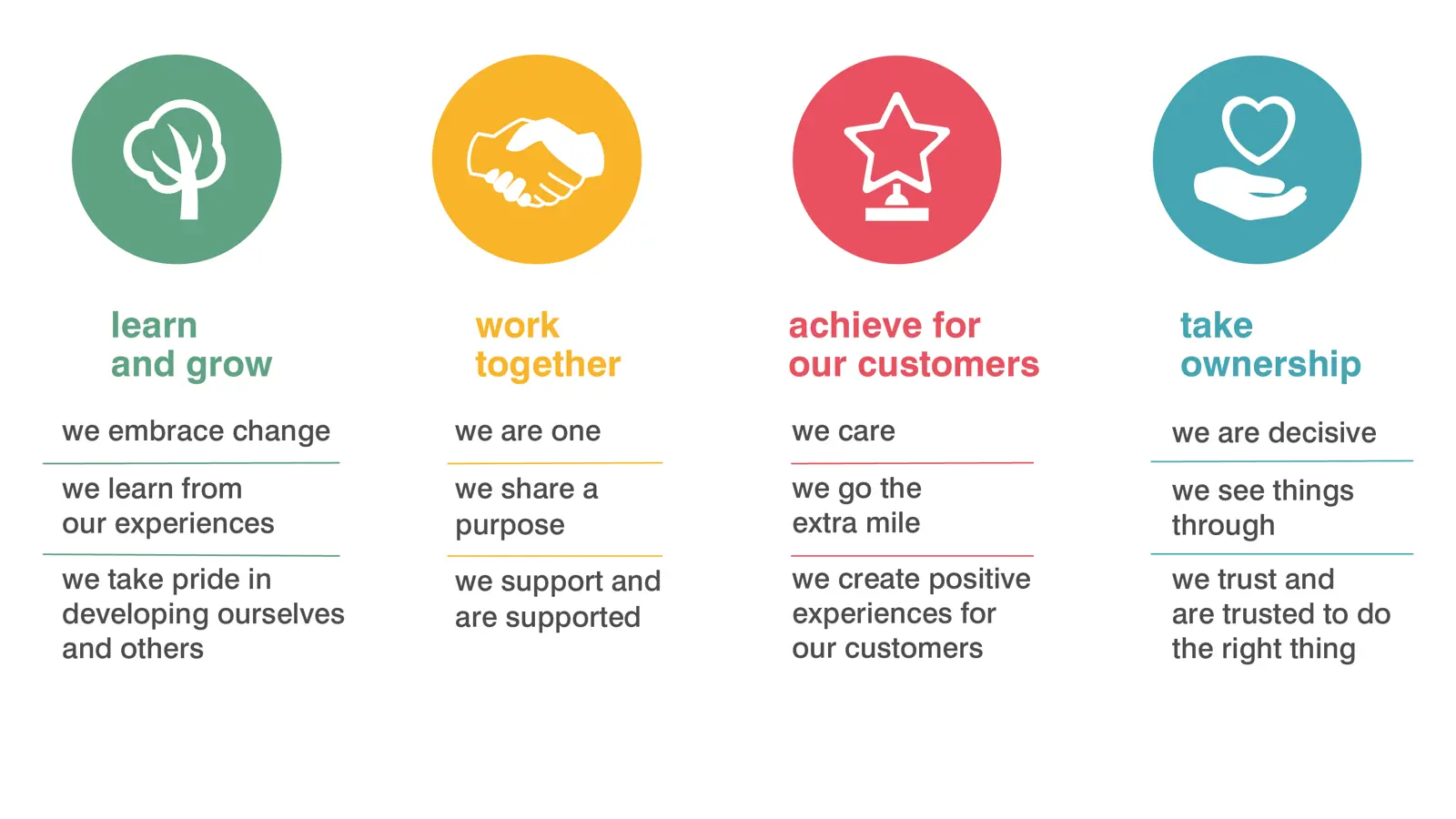 At Plus Dane we like to recognise when colleagues have delivered a great service to our customers or communities. We do this through our Values in Action scheme. If you feel a member of our team deserves recognition for the service he or she has delivered for you then please tell us about it using the form below. 
If however you feel that a member of the Plus Dane team has performed in a way that does not meet the values and behaviours of our organisation then please tell us more about this here.