Support over the Summer
The summer holidays can mean extra expenses for you. We've pulled together a list of resources to support you: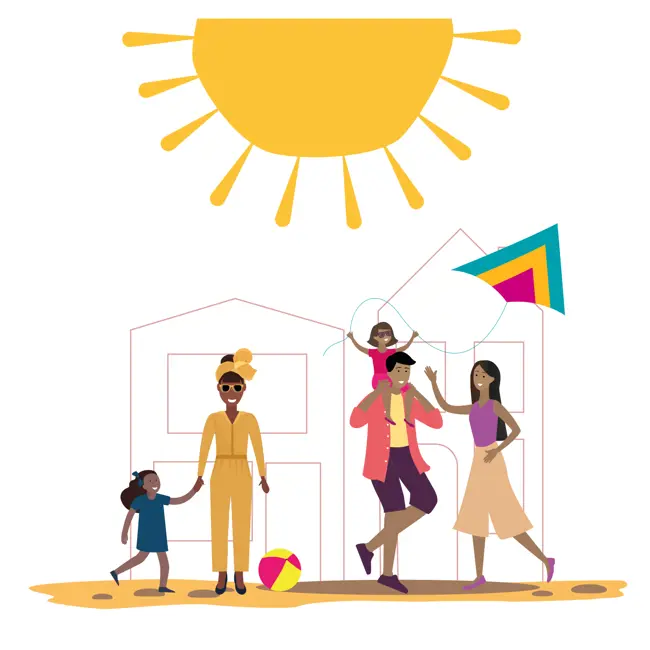 Summer Holiday Activity Fund (HAF)
Councils across the North West have been allocated funding by the Department of Education to provide holiday activities and healthy food for children.
The aim of the programme is to make free places available to children eligible for free school meals for the equivalent of at least four hours a day, four days a week and for six weeks a year!
Help with School Uniform
We've found some handy ways to save money on kid's school uniforms, which can add up and be pretty costly!
Various supermarkets offer generic uniform from as little as £1.50 per item – these are plain-coloured clothes with no unique school badges. This is excellent value if your child's school allows generic uniforms. If you do need items with a logo, sometimes it's cheaper to buy a generic sweatshirt and iron on a badge yourself – this can work out cheaper than the official sweatshirts. Check out Asda, Tesco, Morrisons, M&S and Sainsbury's for deals.
There may be a 'school uniform bank' or pop-up shop in your area offering items at low or no cost, or a swap meet where you can exchange items with other parents and carers.
These sites are a treasure trove for second-hand items, which have often been hardly worn. Look out for bundles to save even more money.
Through the new M&S Back-to-School Shwopping boxes, donated pre-loved school uniform (which passes quality tests) will be given a second life in an Oxfam shop and for the first time, made available on a dedicated pre-loved school uniform shop on eBay.
Kids Eat Free
Money Saving Central have pulled together a comprehensive list of all the places where kids eat free (or for £1) during the 2023 Summer Holidays: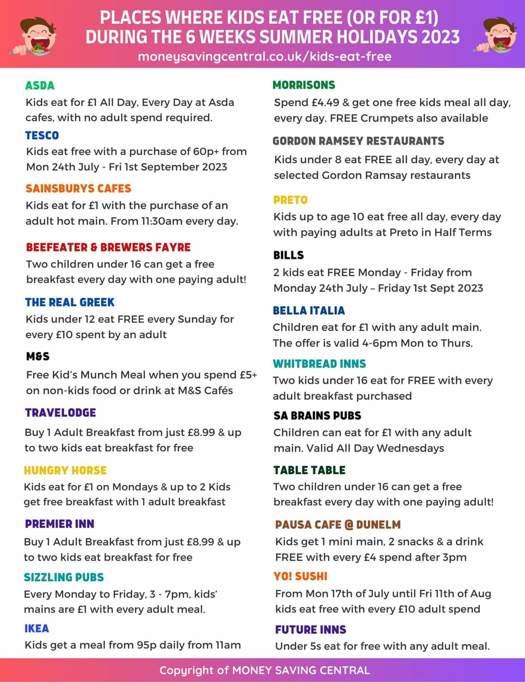 See the full list with information and website links here.